Posted: Thursday, January 23, 2014 10:19 AM
---
Reply: click here
"Every time I leave I feel like I am on my way to a Miss America pageant. She does a gorgeous job and I highly recommend her." - Sara Ashhurst

"I have been coming to you for at least 25 years to cut my hair for a reason. You are the best hair stylist I have ever experienced period, end of story. I do have some friends that fly to New York or LA and spend hundreds of dollars on haircuts that are not as good as you provide." - Bob Stankus, Phoenix

Book a color service and receive your haircut and style FREE!
* First time clients only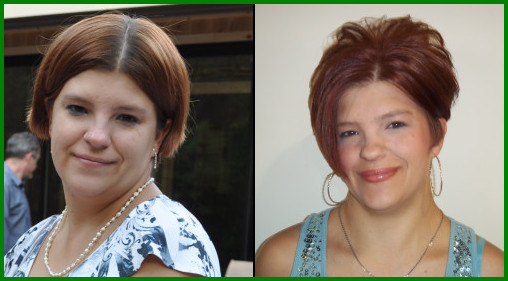 Kris has been a friend and a client who came to see me ready to update her hairstyle. I suggested a look that would better suit her face shape and take her to the next level of current short haircuts. Changing her parting and incorporating more layers at her crown along with a bit of symmetrical direction added a more trendy fashion to her gorgeous red hair. This is a style that compliments her already fun and sassy personality!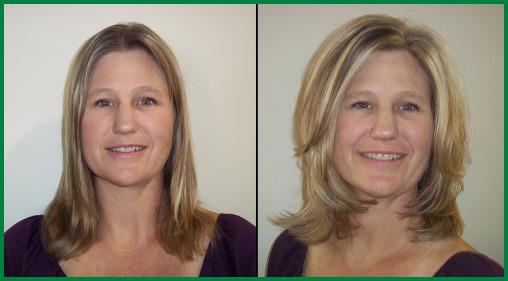 This is Karen Bea. During our consultation, Karen wanted to update her look. She wanted a style that still maintained a length that could be worn in a variety of ways. I decided a long layered cut would give her the versatility she desired. This style creates volume and soft movement, keeping the fringe around the face longer which compliments her face shape. For her hair color, I wanted to create dimension and add some sparkle with adding some light blonde highlights alongside the neutral brown tones of her natural hair. Ready for your next hair service? Contact Karen at 602-524-5429.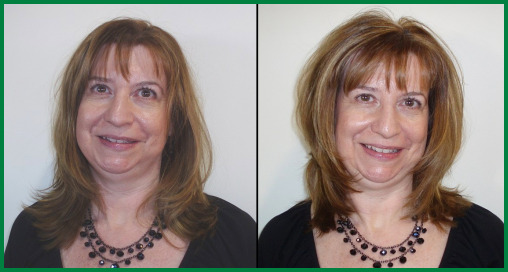 This is Debbie Jayne. One of the first comments Debbie made during my consultation was how much she disliked her hair. She expressed wanting a style that gave her volume but wanted to maintain length. I wanted to create a hairstyle that complimented her face shape in keeping length but also adding layers for movement. To accentuate the volume, I used a round brush at the crown and throughout her longer layers towards the face. I added some lighter highlights to create dimension and kept her bangs slightly textured to enhance her beautiful eyes. This style has versatility for any occasion. Ready for a change? Contact Karen at 602-524-5429.


Click on image below to view my website. Be sure to check out my Special Offers page!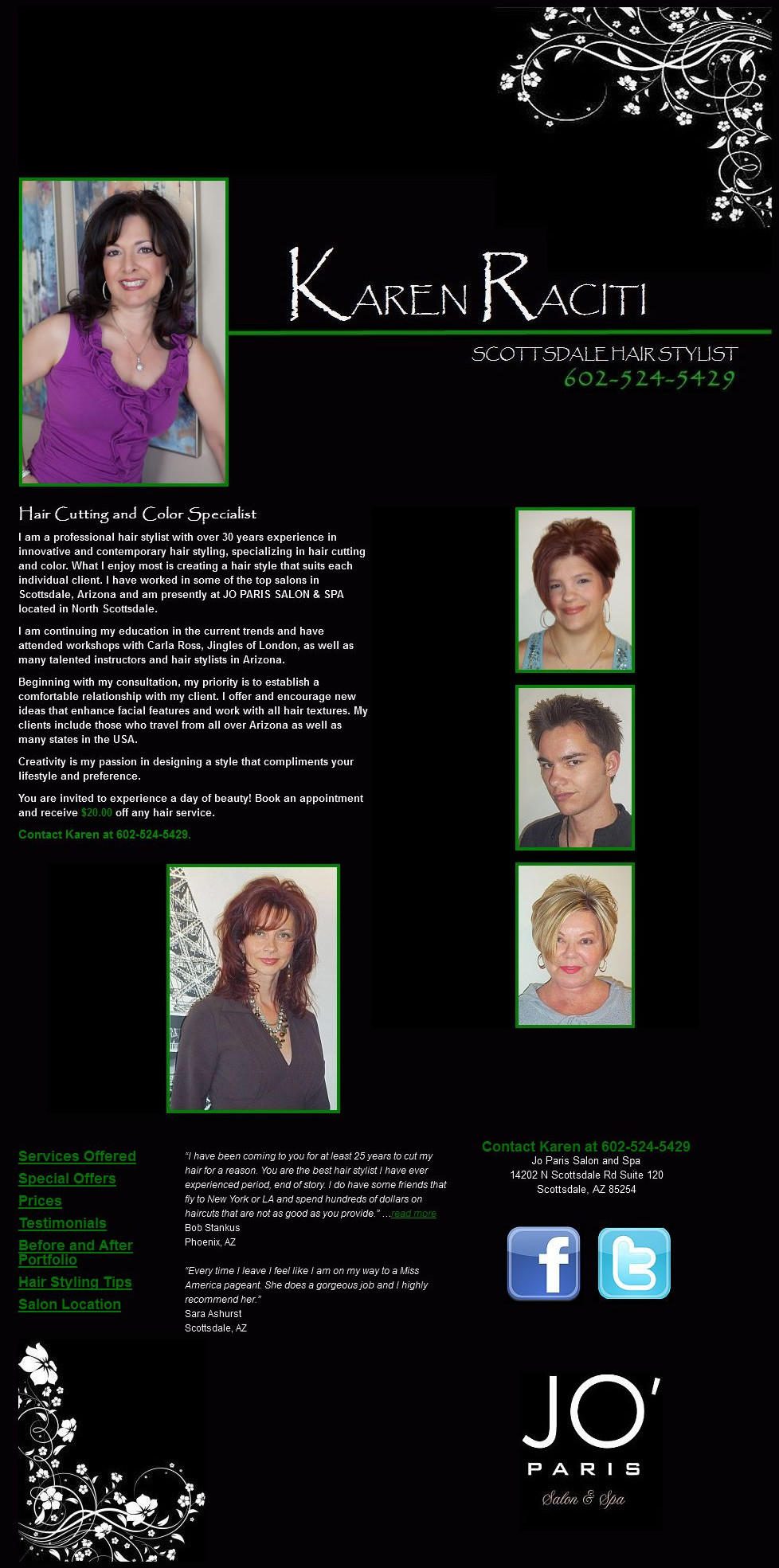 Scottsdale Hair Stylist
Karen Raciti Reviews
Thankfully, I discovered Karen after getting yet another really bad hair cut from someone else. You see, I have thick, wavy hair, with a mind of its own. That day, I walked in my mom's house, she said "You've got to find someone who knows how to cut your hair. Why don't your try the girl who cuts your sister's hair?"
Well, that day was about 15 years ago, and that girl, Karen Raciti, has been cutting my hair ever since. I've never even remotely considered going to anyone else. She knows my style, which is "easy, fun, and fast". And, "no, I won't blow dry my hair straight!", which I really did in high school, when I had my long hippie hair!
What I really love about going to Karen is that she understands so much about hair and face shapes, and will give me honest feedback. She makes suggestions, listens to me, and then comes up with a solution that really works for me.
If you need a really good haircut and are looking for the best professional hair stylist who's a natural at it, plus really easy to work with while creating your vision, please give Karen a call at 602-524-5429.
Dru Bloomfield, Realtor, Realty ONE Group
Karen has been doing my hair for over 25 years. Karen is a true professional hair stylist and she does it very well. I am, like most women, particular about my hair but she is an artist and knows how to make your hair look gorgeous. She also does my color and highlights which always looks great.
She cuts my husband's hair and it always falls into place after she has cut and styled it. If you have not made an appointment with Karen, you should, she is the best.
Oh one more thing, she doesn't work in 3 other clients while she is with you and I like that. She concentrates on you and you alone. Don't ever retire Karen!
Barb B
Scottsdale, AZ
Karen is the first hair stylist I've had in at least 20 years who understands what hair styles look good on me and what products work best for my hair. In only two appointments she has already come up with a couple different styles that work well for me and look great.
I've already had several compliments from friends and family! I drive 25 miles to her Scottsdale hair salon and it is worth every mile. I would highly recommend her services!
Brent E
Peoria, AZ
I have been going to Karen for the past eight years and have always been very happy with my haircuts and color. I also go every week to get my hair blown dry. I've referred many people to Karen over the years and have always heard positive feedback about her.
Susan R
Scottsdale, AZ
Karen does amazing work:) She is the best professional hair stylist. I think everyone should get their hair cut with her!
Kris G
Gilbert, AZ
Scottsdale Hair Salon
• Location: Phoenix, Scottsdale, AZ

• Post ID: 16661229 phoenix